Services
NorCal Driving School - Driving Lessons
All driving lessons require a valid California Permit.
Lessons are for all ages.
California requires 6 instructor hours for minors.
Register below quick and easy!
All cancellations must be before 24hrs to avoid a cancellation fee.
Affordable Payment Plans and Packages
Free pick up/drop off from home
Important - schedule and complete all drive lessons prior to booking a drive test appointment with DMV
We service the following areas:
Antelope, North Highlands, Foothill Farms, Citrus Heights, Rio Linda, Elverta, Natomas, Roseville, Rocklin, Granite Bay, Carmichael, Fair Oaks.
2 Hour Drive Lesson (Pay As You Go) - $179.99
6 Hour (3 Two Hour Drive Lessons) - $489.99
6 Hour (3 Two Hour Drive Lessons) + 1 Hour + Drive Test - $729.99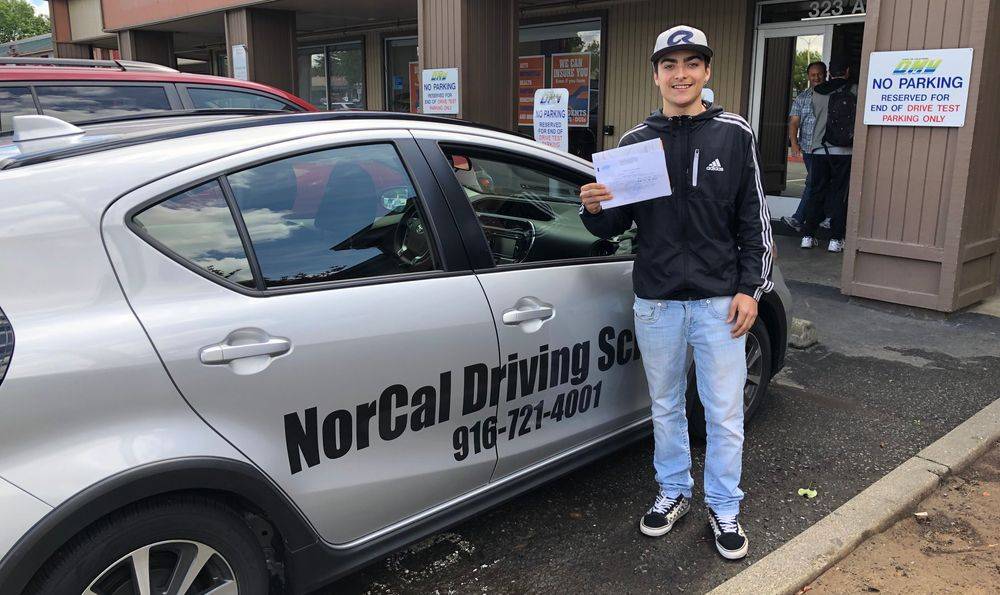 Overview of vehicle controls
Demonstrate S.M.O.G. (Signal, Mirror, Over the Shoulder, Go only if safe) for turns and lane changes
Practice start and stopping smoothly at stop signs (traffic check)
Practice turns using hand-over-hand steering, three-point turns
Pulling in and out of curb (curb distance), straight line backing
Defensive driving (checking blind spots, right of way, scanning road ahead for hazards)
Lane changes in light traffic (traffic check)
Lane positioning
Maintain 3-5 second following distance
Merging into bike lane using S.M.O.G.
Review driving lesson with student and parent for practice pointers and areas of improvement
Practice changing lanes
Defensive driving in heavier traffic (if student's driving skills have advanced)
Parking (angle/perpendicular)
Signals (approach on "stale" green; yellow (point-of-no-return)
Right of way (two-way stops, four-way stops, "T" intersections, blind intersections)
Freeway driving (review rules of freeway including lane changes, entering/exiting, carpool lane use)
Work with student on driving skills that need improvement
Drive test preparation – Traffic checks, backing, signaling, basic speed laws, and smooth starts/stops
Perform practice test in preparation of drive test
Practice lane changes, turns, merging into bike lane, S.M.O.G., scanning road ahead for hazards
Emphasis scanning field of view and rights-of-way
Emphasize knowledge of the rules of the road
Review student's overall driving performance